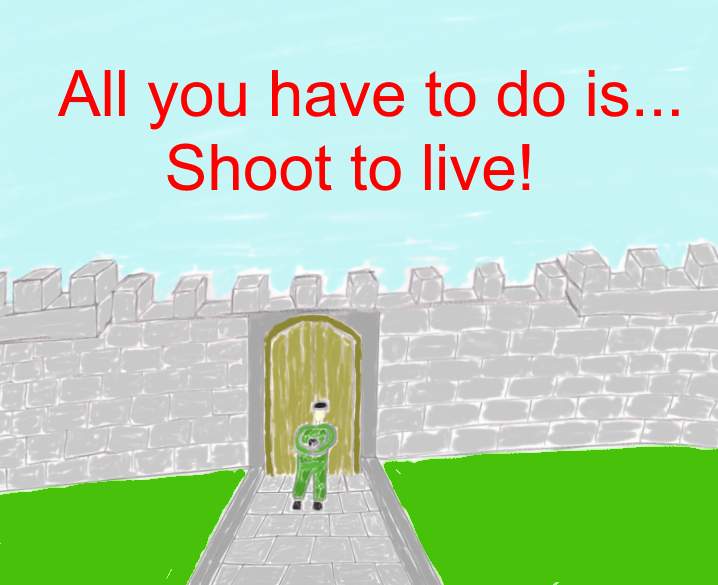 All you have to do is... Shoot to live!
Warning: In Firefox you need to turn off "Quick Search" because it intercepts the control of the keyboard. (Preferences -> General -> uncheck this box "Search for text when you start typing")
Made for Post-Apocalyptic Jam 2017.
Controls:

Aim/Shoot - mouse/left mouse button;
Restart - R;
Pause menu - P;
Buying upgrades - Q,W or E during the game.